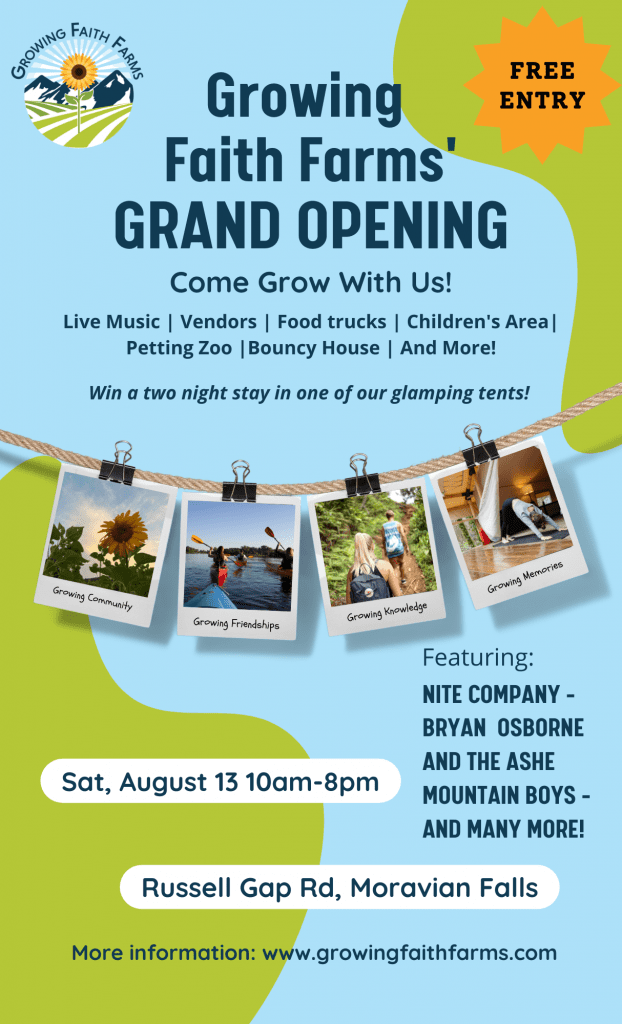 Grand Opening Celebration
Date: August 13, 2022
Time: 10:00 a.m. – 8:00 p.m.
Location: Growing Faith Farms
Details: Join us for an action-packed day with activities, craft vendors, food and live entertainment. Our sunflower field should be in full bloom as well as several of our other cut flowers. For a nominal fee you can cut your own bouquet and bring it home.
Live Music
11:00 a.m.     Backstreet
2:00 p.m.       Bryan Osborne and the Ashe Mountain Boys
5:00 p.m.       Nite Company
Food Trucks 
Vendors: Are you a vendor looking to participate? You can sign up here or send us an email a be a part of this exciting event.
Sign up for our monthly newsletter to get the latest news, updates and events from Growing Faith Farms delivered right to your mailbox.